Budget & curiosity led me to a new serum: Nourish Relax Peptide Serum
Budget because I gotten a bit tired of spending fortunes on serums. Curiosity as I needed a soother for the winter that could still multitask as an anti-ager...
I think I am not the only person who likes their skincare to multitask.
Thus, the promise:
Also, the tripeptides sounded interesting: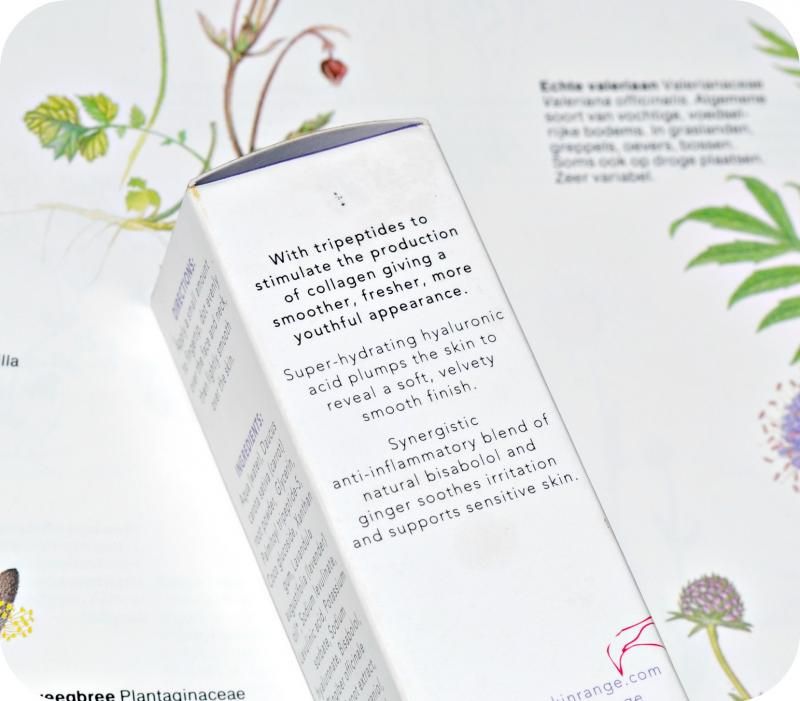 Thus, not only promises this serum to
sooth
the skin, but it
plumps
up by Hyaluronic acid and the Carrot extract will
lighten
up hyperpigmentation.
That's a three-step multitasker.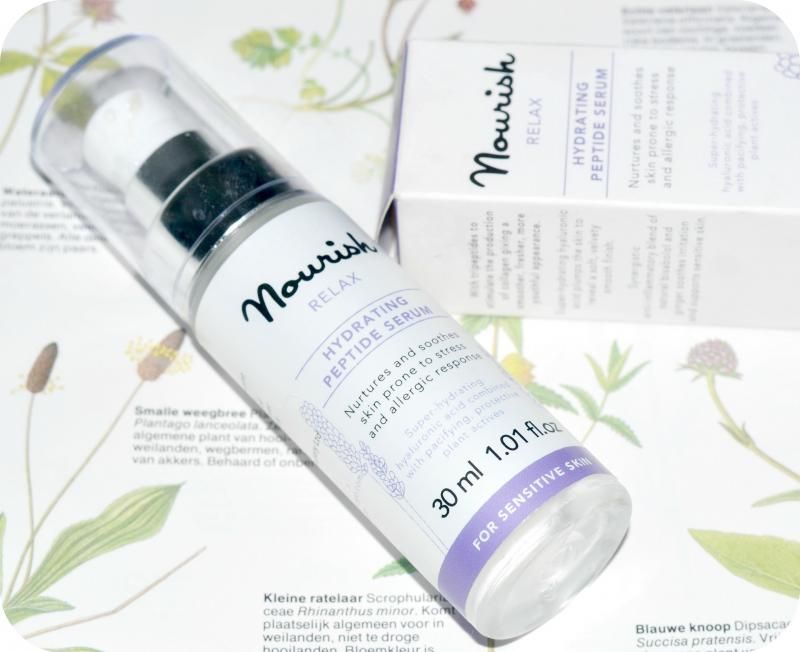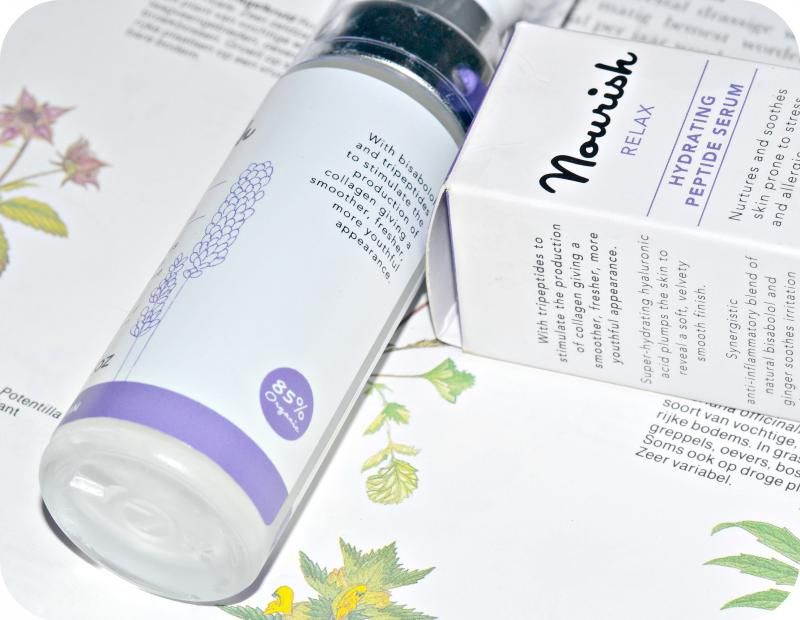 a lovely sturdy plastic bottle with easy pump applicator
The Relax serum is composed of 85% organic ingredients.
As for the ingredients: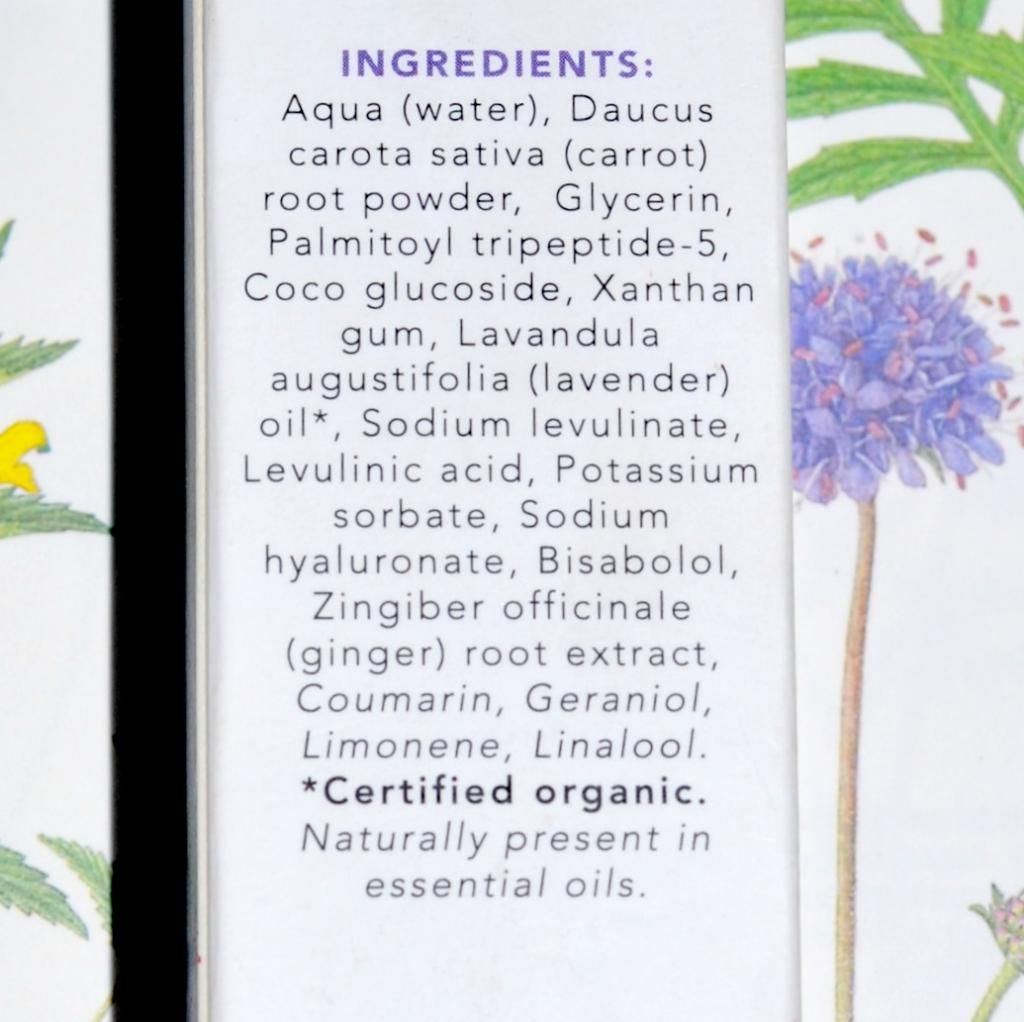 Highly listed is the
Carrot Root Powder
. I never knew that Carrot Root Powder would be a natural lightener. When I googled it I found some information on Carrot Oil and that is supposed to be an antioxidant, calming on irritated skin and anti-ageing due to the carotenes and Vitamin A (
source
).
The box-mentioned
Tripeptide
or Palmitoy tripeptide-5 is to stimulate "tissue growth factor that stimulate the collagen in the skin" (
source
).
Lavender is a natural antiseptant that also is a soothing component in aromatherapy.
Result:
I have been using up a whole bottle during month of November and I really like it. My skin behaved quite good without getting its normal over-sensitivity under Autumn weather conditions. Now is this not my only tool to try to keep my skin calm: I eat various superfoods lately, including extra omega oils & taking more MSM-supplements. Also, I have been tuning in with precious oils for the skin
-> De Mamiel Autumn Oil I will discuss soon

.
Then again, the application of the serum should be good and not-irritating at first touch. It really feels like a soft serum and absorbs quickly. The scent is as good as neutral with a slight hint of lavender: important for the sensitive ones. And yes, my skin is more soothed than normally.
As for anti-ageing: I think it makes my face smoother and some beginning lines less pronounced. I really missed it when I finished it (I reordered quite fast).
I do not have that much hyper-pigmentation anymore so I cannot say it really lightened it or if winter and lack of sunshine stepped in. Still, my skin looks brighter and more even.
Moreover, it collaborates really nice with my other skincare (even not from the same range) so its not only a multitasker, also a co-worker.
Conclusion:
It tackles no 1 on the priority list (soothing) and multitasks it way to step 2 (anti-ageing) and 3 (hyperpigmentation). And that for about
€20...